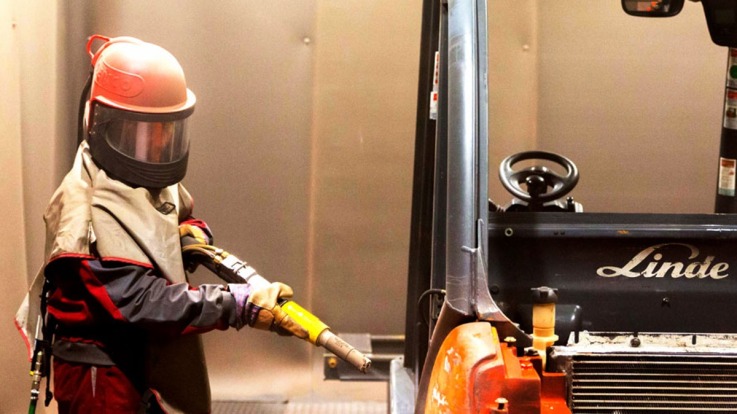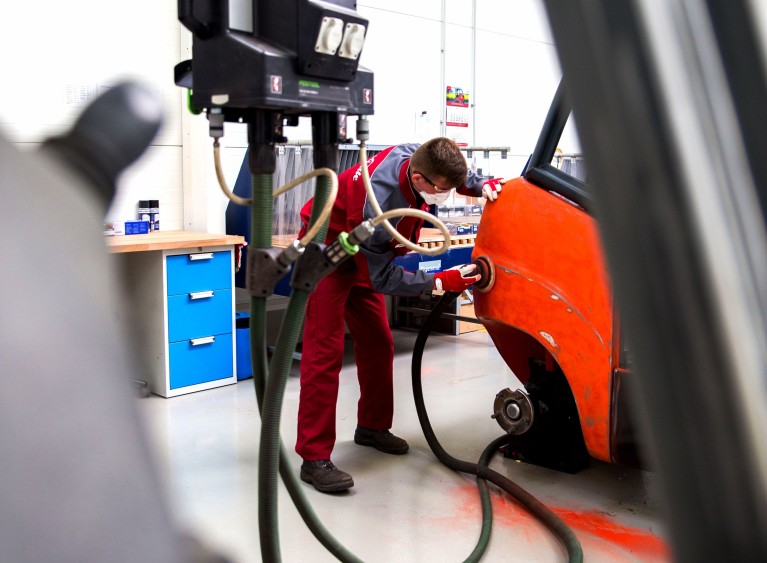 2,000 trucks are reconditioned in Velké Bílovice every year.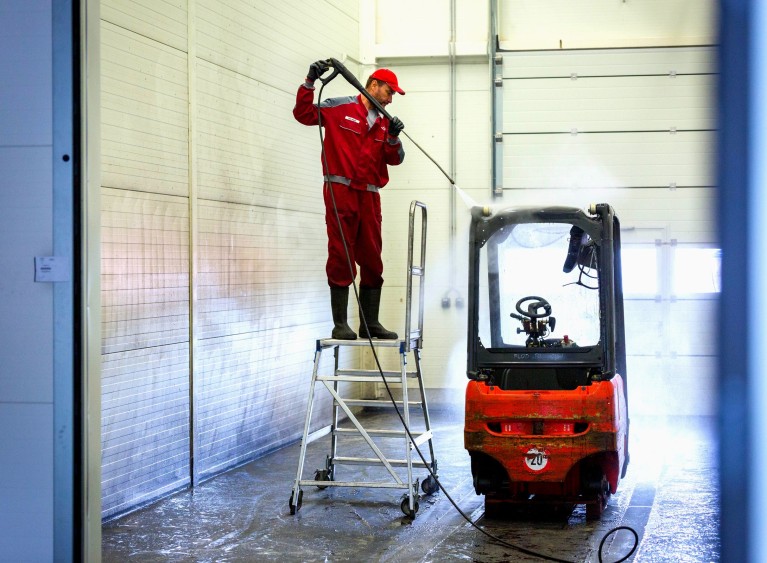 Used trucks are washed after they are inspected.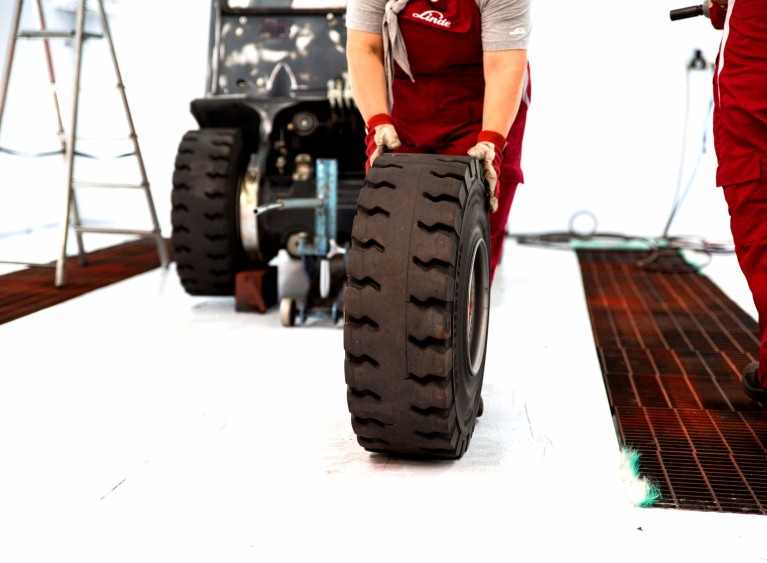 After so many kilometers, the old tires have done their job and are replaced.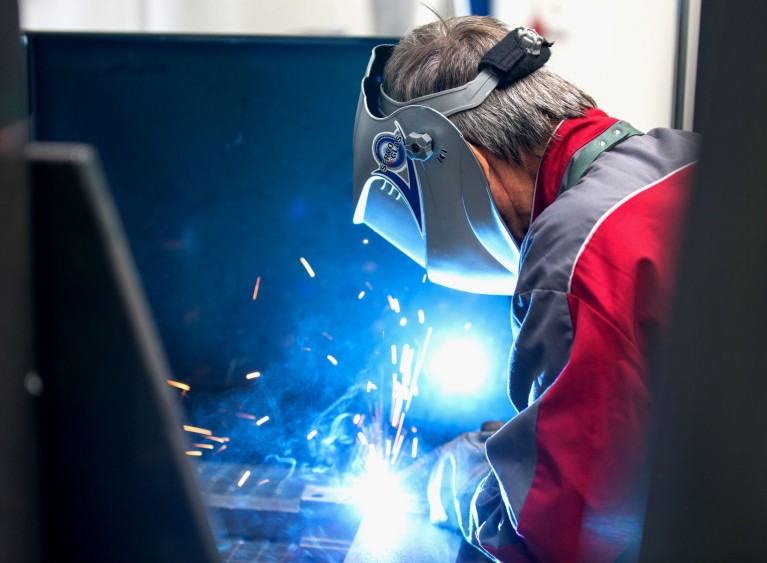 Any age-worn sections get a good going-over with the welding torcht.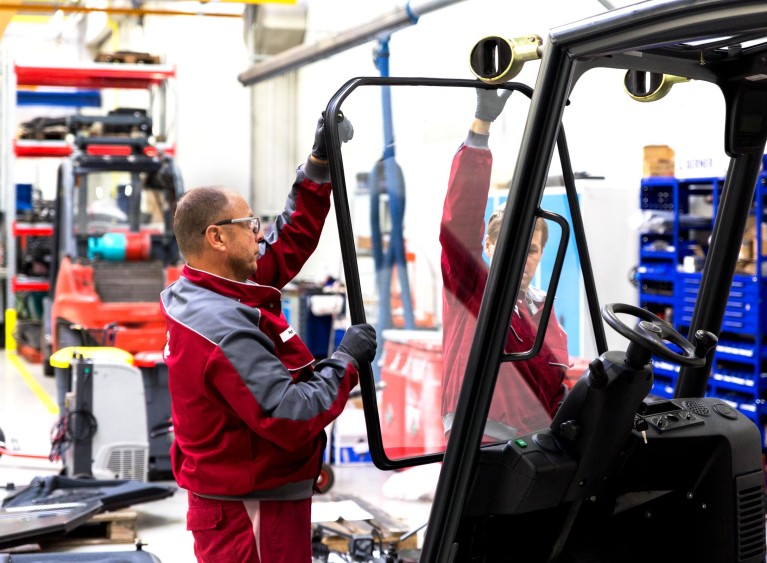 If required, the used truck is fitted with genuine Linde spare parts.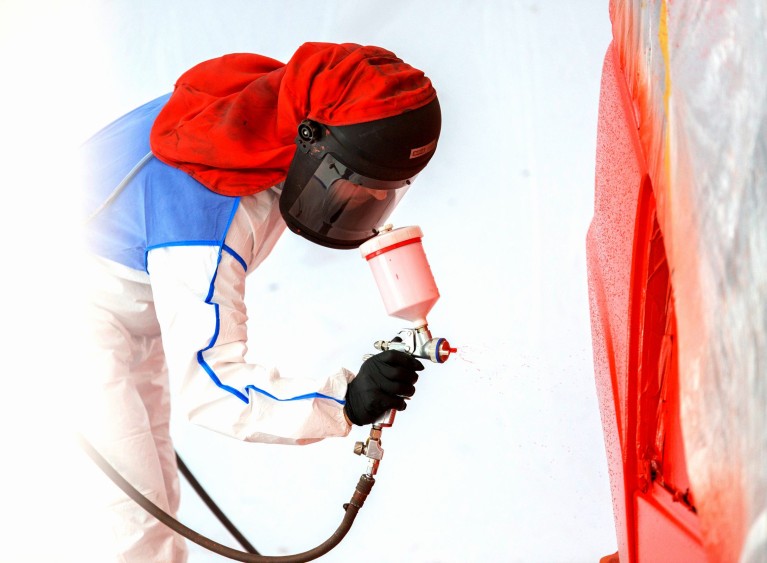 Once the scratches, dents, and old paint on the body have been removed, new paintwork is applied.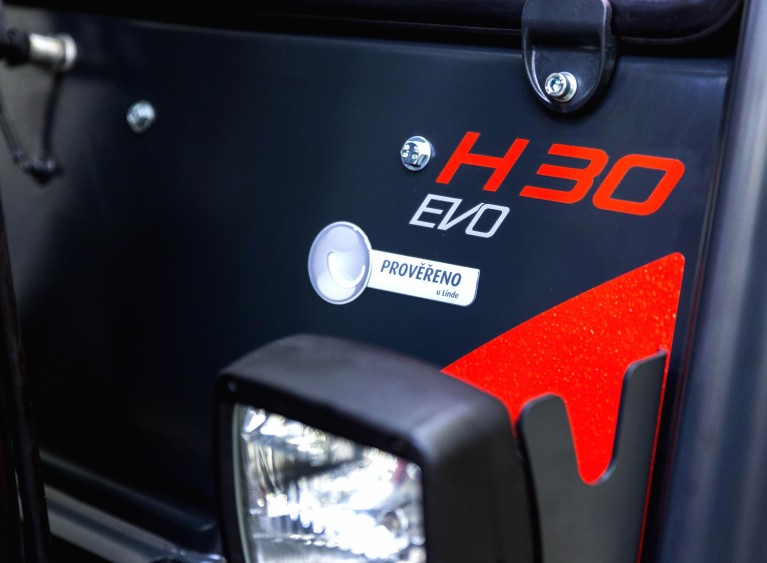 Following the comprehensive final inspection, the trucks are given the 'Approved by Linde' seal.