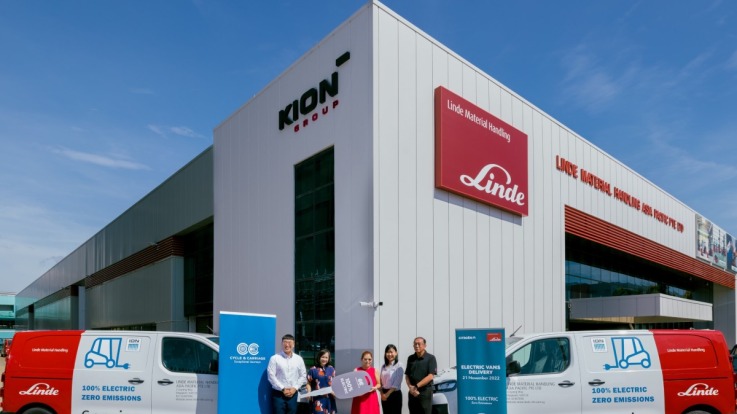 KION South Asia Pte. Ltd.
KION South Asia (KSAS) has been operating from Singapore since 2012 as a central sales hub, spare parts warehouse, product and technical support centre as well as a shared services center for the important South, East and Southeast Asian growth market. The focus of its activities are centred around the forklift trucks brands, namely Linde Material Handling, STILL and Baoli, as part of the KION Group multi-brand strategy.
Through its direct and dealer sales and service network, KSAS covers Afghanistan, Bangladesh, Bhutan, Brunei, Cambodia, East Timor, Hong Kong, Indonesia, Laos, Macau, Malaysia, Maldives, Myanmar, Nepal, New Caledonia, Papua New Guinea, Pakistan, Philippines, Singapore, South Korea, Sri Lanka, Taiwan, Thailand and Vietnam.
Find Linde Material Handling in South Asia in
Find STILL in South Asia under
Find Baoli MH in South Asia under
Contact us
KION South Asia Pte. Ltd.
No. 5 Loyang Way
508720 Singapore
Singapore
Phone +65 6690 9300
Fax +65 6690 9301