Forklift Trucks from Linde MH and STILL Roll into Action as Film Stars
Forklift trucks from KION's Linde MH and STILL brands are used in intralogistics everywhere. Every so often, though, a few of them find their way into the exciting world of film and TV. Whether as an accessory to diamond smuggling or as a means of breaking into the Royal Mint of Spain, our forklift trucks look great on camera.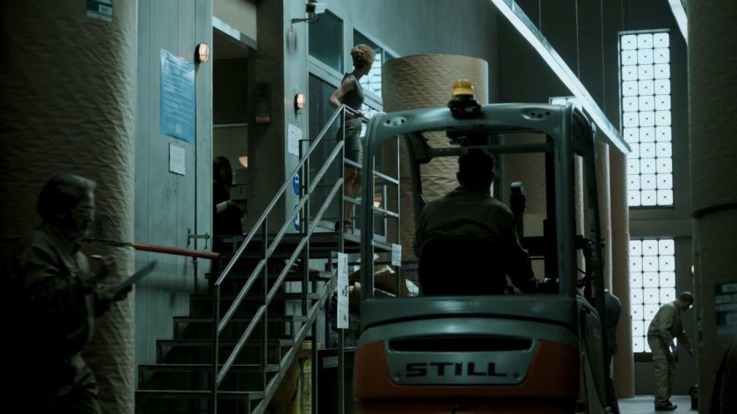 An orange-colored forklift truck cautiously makes its way through a large hall, flanked by tall towers of thick paper rolls to the left and right. The scene is set inside Spain's Royal Mint in Madrid, where the country's banknotes have been printed since 1940. This tradition is abruptly halted in 2017, when a mysterious man known as the "Professor" assembles a team of eight criminals to rob the Royal Mint. One Friday, after intercepting a van delivering paper supplies to the mint, the group proceeds to infiltrate the building. Seemingly inconspicuous at first, the orange-colored forklift truck and its driver turn out to be in cahoots with the robbers. While some of the team storm the front door, the STILL RX20 seizes its moment. Concealed inside an enormous paper roll, the forklift enables two of the gangsters to sneak into the mint. They soon open fire, taking workers and customers hostage. Their aim is to make off with 2.4 billion euros.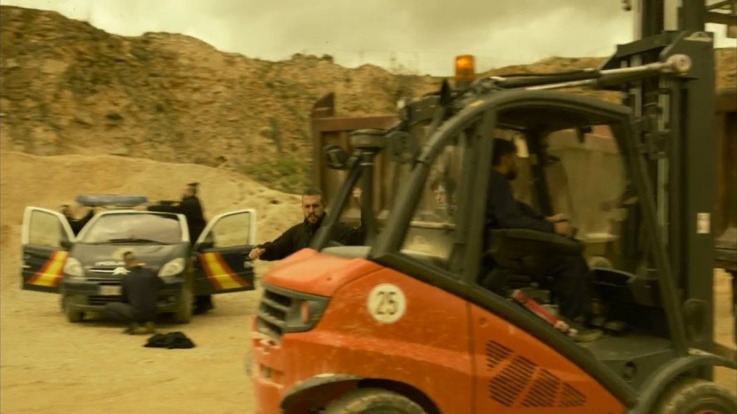 We won't give away the ending here. Suffice to say, Money Heist is a successful series which has now come to an end after five seasons. Around 792 million hours have been spent streaming the fifth season, making Money Heist the second most successful series on Netflix. It should come as no surprise, then, that one of our forklift trucks is featured in the final season too. Two years after the first heist, the Professor reassembles the group to rob Spain's central bank. The gang continues its unrelenting struggle with the police over three seasons. A happy ending seems to be sight when, at the end of the fifth season, the gang succeeds in escaping with the stolen gold. But then the Professor's past catches up with him, and for a brief moment all seems lost for the Professor, as his enemies use a Linde forklift truck to steal the booty in the form of gold bars …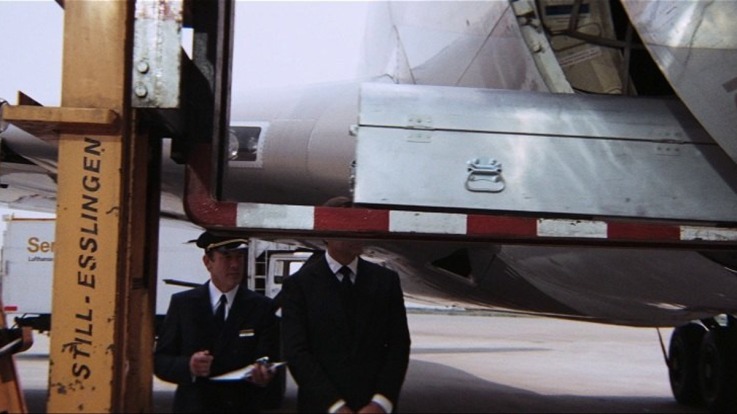 Licensed to Kill
Now, let's cast our minds back a bit. After all, our forklift trucks were already aiding and abetting on-screen villains as early as the 1970s. Back in 1971, Sean Connery played British secret service agent James Bond, otherwise known as 007, in Diamonds Are Forever, where his mission is to save the world. Disguised as the diamond smuggler Peter Franks, Bond infiltrates a smuggling ring in Amsterdam and soon meets an old acquaintance who wants to use the diamonds to build a weapon of mass destruction. Bond himself becomes a diamond smuggler to avoid being exposed while he tracks down his enemy. During the scene filmed at Frankfurt Airport (just over the road from the site of KION's current head office), a STILL forklift truck assists Bond in carrying the smuggled diamonds on board the plane that will take him from Amsterdam to Las Vegas, where 007 eventually comes face to face with his adversaries.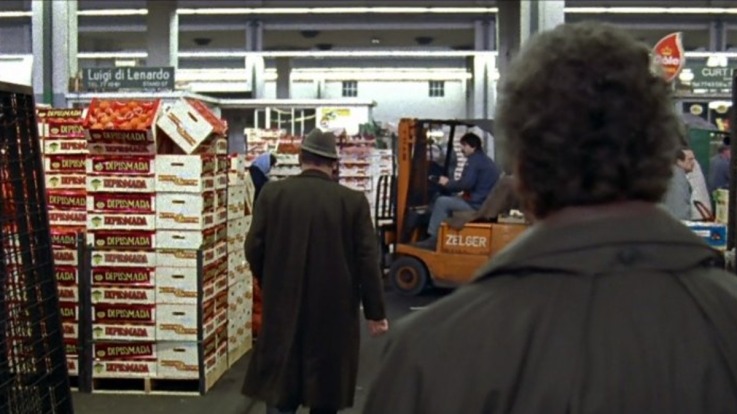 Forklift Extras in German Crime Series
On a par with James Bond are some of the great classics of German film and TV. It stands to reason that some of our products should appear in these productions too. In a 1986 episode of the crime series Der Alte ("the old man"), detective Leo Kress and his colleagues are examining a scene in an indoor market where a man has been found shot dead. Busily at work between fruit and vegetable stalls, various STILL forklift trucks can be seen moving around on set, carrying goods through the hall, while the detective and his team conduct their investigation and question witnesses.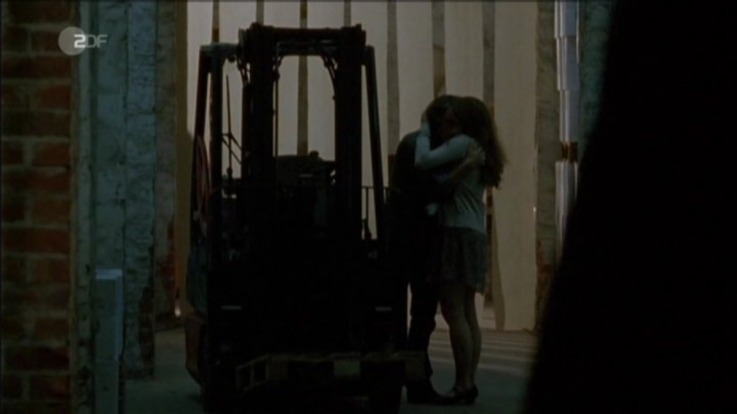 Private detective Josef Matula is the long-standing star of the successful German TV series Ein Fall für Zwei ("a case for two"). In a 2009 episode, the owner of a vineyard hires him to monitor her unfaithful husband. The vineyard owner dies in an accident a short time later. Throughout the investigation at the vineyard, a Linde E 16 keeps reappearing, carrying harvested grapes and wine bottles around the site.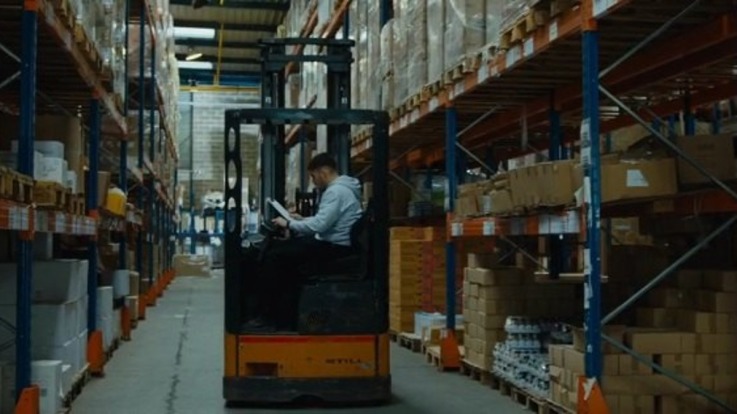 Swap a Track Motorbike for a Forklift Truck
A forklift truck from our STILL brand appears in the thick of the action in the 2017 film Burn Out. This French action film is about Tony Rodriguez, a budding young motorbike racer who aspires to join the professional circuit. One day, when his ex Leyla falls into the clutches of a gangster for whom she was hiding drugs, Tony is forced to prove his talent as a drug courier. Whilst racing through the streets of Paris by night, Tony has a day job as a forklift driver in a warehouse, where he switches between a track motorbike and the STILLFM14i which he uses to make his rounds of the warehouse floor and sort pallets. Unlike in many of his bike-riding scenes, it is actually the actor himself who drives the STILL forklift truck.
This small selection shows that forklift trucks from KION's Linde MH and STILL brands are much sought after for use in films and TV series all over the world. It is intriguing to imagine what productions might feature our products in the future. Keep your eyes open! If you spot a forklift truck, a driverless truck, or any other product from a KION brand in a film or TV series, then please let us know at communications@kiongroup.com.
Ultimately, our forklift trucks are the stars of the show—both in real life and on screen.