Strategy & Values
The KION 2027 strategy
To be a leader in intralogistics, a company needs a clear direction – today, tomorrow, and beyond. The KION 2027 strategy provides the direction of our ongoing strategic development.
Our objective
To be a provider of end-to-end solutions in the material handling sector. This means being the best company in the world at understanding our customers' material handling needs and providing the right solutions on this basis. The path we take to achieve this is defined by the five fields of action of our strategy.
The five fields of action of our strategy
Our shared KION Group values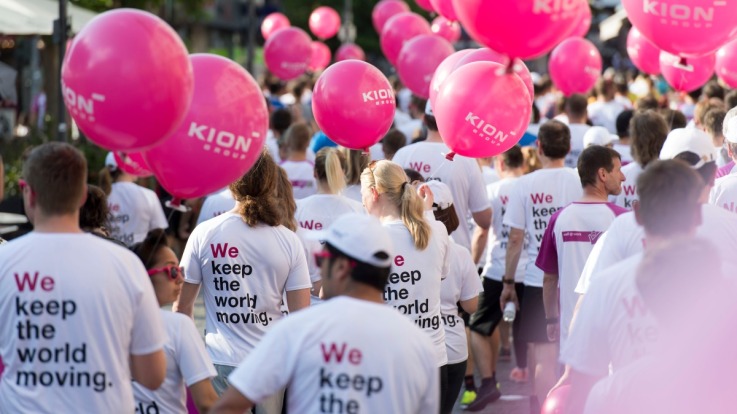 As a pioneer in our sector, it is important to us to be a role model, both internally and externally. Our corporate values – integrity, collaboration, courage, excellence – play a crucial role in this and influence our individual behavior and our interactions with colleagues, superiors, employees, customers, suppliers, and applicants.
Over 1,000 employees were consulted during the development of our shared values. Colleagues at all hierarchical levels and across all business units and regions were involved in the survey. This is how we ensured that our values reflect the entire KION Group. We firmly believe that this is the only way to ensure that our values are and remain an integral part of our everyday work.