Český Krumlov (Czech Republic)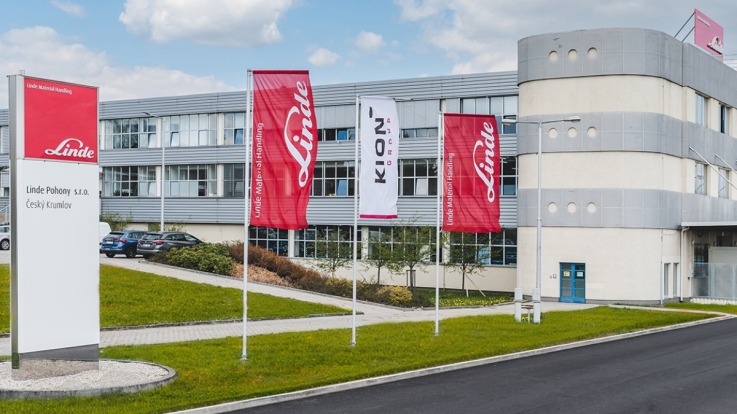 Address
Linde Pohony s.r.o.
Domoradice | Tovární 118
38101 Český Krumlov
Czech Republic
Since 1997, Linde Pohony, the KION site in Český Krumlov (Czech Republic) has been producing electric and hydrostatic drive and steering axles for forklift trucks of the KION subsidiary brands Linde Material Handling and STILL. With production capacities of up to 40,000 drive axles and 60,000 steering axles per year, Linde Pohony occupies one of the leading positions worldwide among manufacturers of similar equipment.
The production processes are designed according to the principles of lean manufacturing. Components for the actual assembly of electric drive axles are machined in one of the three halls. All production is carried out on CNC machine tools and the quality of machined parts is checked using modern three-coordinate measuring machines. In the second hall, complete drive units for electric forklifts from Linde Material Handling and STILL are assembled on three assembly lines. In the third hall, control systems for Linde and STILL forklifts are manufactured, and hydrostatic drive axles for Linde Material Handling are also assembled here.
KION in the Czech Republic
The KION Group operates a total of three sites in the Czech Republic. In addition to the plant in Stříbro for the production of components for forklift trucks and warehouse technology as well as for automation technology, KION manufactures electric and hydrostatic drive axles as well as steering axles for the KION Group brands at the Linde Pohony (LiPo) component plant in Český Krumlov. The KION Group is also involved in a joint venture with the JULI electric motor plant near Brno.