Aschaffenburg (Germany)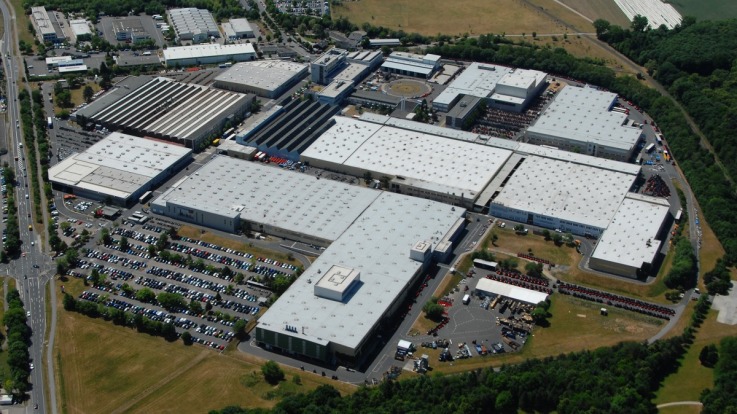 Address
Linde Material Handling GmbH
Dr.-Hans-Meinhardt-Allee 1
63741 Aschaffenburg
Germany
Aschaffenburg is one of the KION Group's largest production sites in Europe for diesel and electric counterbalanced forklift trucks with load capacities of 1.2 - 8 tonnes. The production of forklift trucks in Aschaffenburg has a long tradition: in March 2021, the millionth counterbalanced truck rolled off the production line at the Lower Franconian plant. Currently, the entire plant has a production capacity of approximately 40,000 per year. In addition to the production halls, the spacious premises are also home to research and development, an education and training center, maintenance and toolmaking. A large-scale test center for manual and automated trucks is also located in nearby Erlensee.
In addition to the counterbalanced trucks, the masts are also manufactured, painted and assembled in Aschaffenburg. In addition, a fully automated production line is used to manufacture driver protection roofs and frames for the vehicles.
Aschaffenburg is also the location of the headquarters and the headquarters of the KION subsidiary brand Linde Material Handling. As part of the National Hydrogen and Fuel Cell Technology Innovation Program, a hydrogen filling station is being built that will supply 21 fuel cell trucks with green hydrogen.
In addition, Linde MH's sister company Proplan, based in Aschaffenburg-Nilkheim, develops and manufactures industrial trucks for use in hazardous areas.