Kołbaskowo (Poland)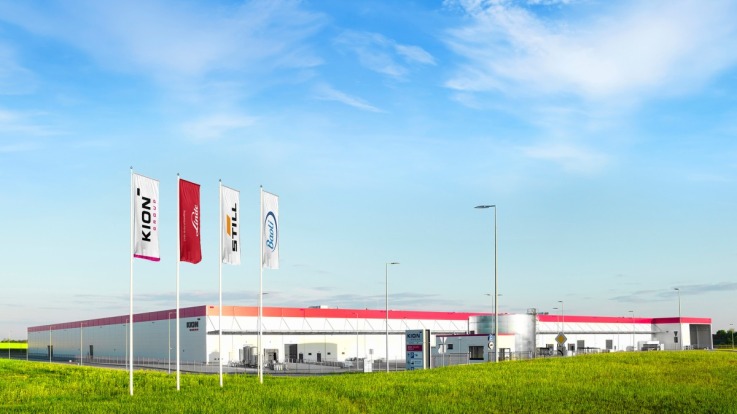 Address
KION Polska Sp. z o. o.
Street Kołbaskowo 70
72-001 Kolbaskowo
Poland
In Kołbaskowo (Poland), near Szczecin, the KION Group operates a state-of-the-art industrial truck plant where counterbalanced trucks are produced for KION subsidiaries in the forklift truck segment. A total of up to 12,000 trucks are manufactured and assembled here each year.
A total of up to 400 jobs are to be created by the end of 2023. In addition to the sustainably designed production facility, there is also an administrative area with a total area of almost 44,000 square meters. With many expansion options from , the site is also already well prepared for future growth.
KION in Poland
The brands of the KION Group have been successfully present in Poland for many decades. This makes the KION Group one of the leading forklift truck and warehouse technology suppliers within the country.
The sales branches of Linde Material Handling Polska Sp. z o.o. and STILL Polska Sp. Z o.o. focus on comprehensive service and extensive intralogistics solutions. STILL also operates a reconditioning center for used equipment in Rokietnica near Poznań, where around 2,000 industrial trucks are reconditioned every year.
KION subsidiary Dematic also has its own branch, Dematic Poland Sp. Z.o.o., in Poznań.
With KION Business Services in Krakow, the KION Group also maintains a Center of Excellence for Finance & Accounting Services, IT and Procurement. More than 1,200 employees currently work for the KION Group in Poland.