STILL exceeds expectations
A successful career and a fulfilling private life need not be mutually exclusive. When Ann-Kathrin Wolpert joined STILL in Hamburg, she found an employer who makes both possible and colleagues who offered her a warm welcome.
Hamburg-based STILL GmbH has been recognized multiple times for its long-term commitment to staff development. Ann-Kathrin Wolpert can tell you exactly why. She is a Product Manager Used Trucks and is confident that she has found her dream employer in STILL.
Ann-Kathrin Wolpert is positively beaming. The gloomy Hamburg weather appears to be having no effect on her mood. "I love the city with its port, its history and its culture," says the 30-year-old. "But most of all I love my job, for which I moved to northern Germany from Baden-Württemberg in the south. The work is tremendously fun for me." Whether she talks about how varied her day-to-day work is, how exciting her contact with customers is or how well she gets on with her colleagues – you only have to look in her eyes to see how passionate and enthusiastic she is about her work.
Wolpert took an indirect route to STILL. In 2010, she sought out a company that she could work with to complete her dissertation and found BlackForxx GmbH, a wholly owned subsidiary of STILL. "As there were a lot of connections with STILL there, I came to know and respect the company in the months that followed," she says. After completing her degree, Wolpert initially stayed at BlackForxx. In 2014, she finally moved to STILL's head office after being offered the position of Product Manager Used Trucks. "I was ultimately won over by the friendly vibe among the staff and the strong sense of togetherness. Despite the size of the company, you feel like you're working in a small team."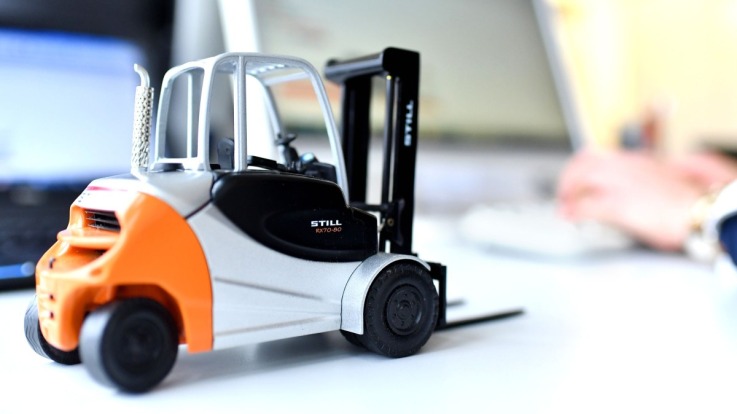 Interesting work and exciting prospects
Indeed, the friendly atmosphere in the open-plan office is tangible. One of Wolpert's colleagues talks briefly about his new-born daughter, another talks about his weekend. And together they discuss the work that needs to be done in the week ahead. Wolpert's job is to expand the business with used trucks: "I look after the complete product life cycle. When the trucks come back to us from their 'first life', they are, much like used cars, still in good condition. They can then be reconditioned and sold as pre-owned trucks in the secondary market," she says. "I particularly like the fact that hardly any two days are the same. I also think it's great that I have a lot to do with different teams whose members come from various countries and cultures and from other departments at STILL."
"For me, STILL is a good employer because it has not only met my expectations, which were high in the first place, but exceeded them." It all started with 'onboarding', a fancy new word for the process of induction in a new workplace: "Two months before I began working here, I was able to take part in an international product manager meeting in Poland so that I could get to know the people in my network. There are also all kinds of development programmes, including everything from courses on product and project management to the management training programmes that I am currently taking part in."
An excellent employer
In 2018, the independent Top Employers Institute named STILL GmbH in Hamburg as one of its top employers for the seventh year in a row. This is one of the most internationally recognised accolades for outstanding HR strategy and employee orientation. It is based on an analysis of nine areas, including training & development, management training, career & succession planning, compensation & benefits and corporate culture. STILL did well in all categories because it works continually to optimize its working environment and invests continually in employee development. In 2017, the company was also named one of Germany's best employers in an annual employer ranking conducted by FOCUS magazine together with the XING business network and the kununu employer ratings portal to determine the top 1,000 employers in Germany. The rankings are based both on perception by other employees within the industry and on recommendations from a company's own employees.
Ann-Kathrin Wolpert would have no hesitation about recommending STILL. "I have a tremendous amount of fun working here," she says. "That's really important to me too – work takes up a big part of my life, after all. At STILL, I can strike a good balance between my work and my free time, which I like to make as varied as my job. For example, I like to spend time meeting with friends, cooking with them or going out for drinks."
A moment ago she was still in her pantsuit, but now she is wearing sportswear and is out by Hamburg's Alster lake, her long brown hair tied up in a ponytail. "I also like doing sport. STILL offers lots of company sports activities such as volleyball and sailing. I also love jogging, or during the cold winter months I'll go to the gym," she says with her winning smile as she runs off into the evening. Afterwards, she's due to meet with some girlfriends in a restaurant.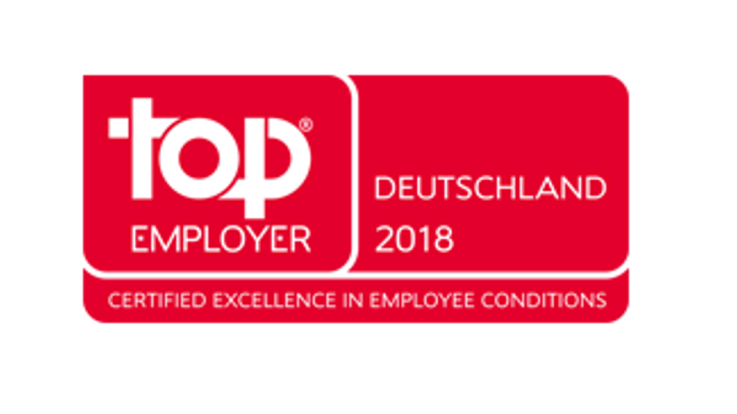 Germany's best employers 2018
The certificate from the Top Employers Institute offers employees valuable guidance in their search for an attractive employer.
Based on a comprehensive employee survey, the Top Employers Institute certifies over 1,200 companies worldwide each year.