Rob Smith is the new CEO of KION Group: In an interview he tells us about his plans for taking the intralogistics group forward
Rob Smith has been following the KION Group's path to success for many years, now he has taken over as the new CEO of the leading international intralogistics group. He was previously President and CEO of publicly listed Finnish group Konecranes, an international manufacturer of industrial cranes and container port automation solutions. Michael Macht, Chairman of KION GROUP AG, describes him as one of the "most distinguished global top managers in the investment goods industry, with proven experience in the capital markets, mergers and acquisitions, and digitalization". In a short interview conducted on his first day in the job, the 56-year-old explains what motivated him to switch to KION and where he wants to take the company:
Mr. Smith, what was it about KION that convinced you to join?
In recent years, the KION Group has not only charted an impressive path to success, it has also evolved from a conventional mechanical engineering and forklift truck company into a global provider of full warehouse technology and automation solutions. And the industry is evolving rapidly thanks to digitalization and online trade. As a qualified engineer and business school graduate, this is particularly interesting to me. This exciting company has huge potential for the future. I am proud to now be a part of this.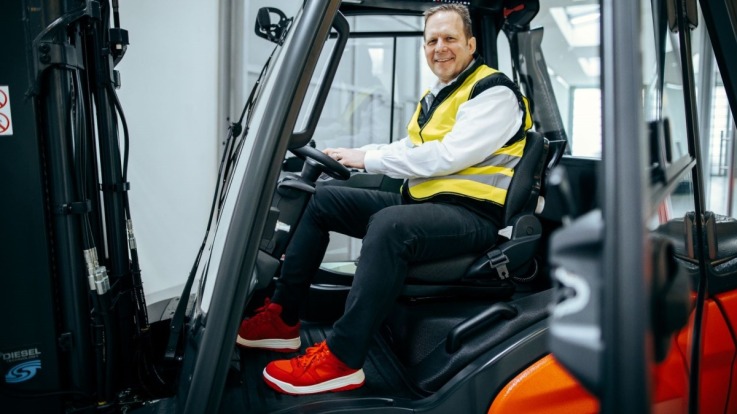 So, what do you have planned for the coming years?
My objective is to provide our customers with a decisive competitive edge through our leading products, solutions and services, and thus continue the KION Group's path to success with full dedication and energy. I am very much looking forward to working with the supervisory board, and my new colleagues on the executive board, as well as with 39,000 members of the KION family to guide this strong intralogistics group into its next exciting growth phase.
How do you intend to achieve this?
It is important to me to view and assess our business from the customer's perspective. When we ensure we are easy and fast to do business with us, and we are able to quickly understand and support our customers' requirements, we will remain their strategic partner of choice in the future – and also for new customers. In addition to this, we must also ensure that we remain innovation leaders in our industry and that we always stay ahead of our competitors.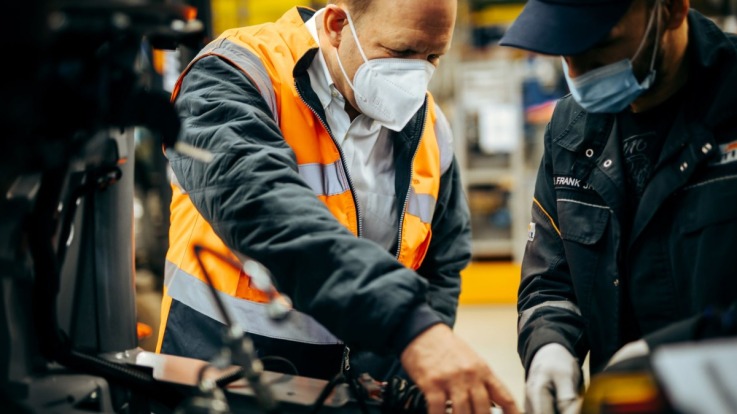 You are a citizen of the USA and Germany and have worked on both continents...
Yes, that's correct. Since graduating from university in 1987, I have lived and worked in the US for five years since then and have spent the remainder of my time in Europe – Paris, Germany, Switzerland and Finland – in the army, in business school, and at global industrial companies.
So, where do you feel more at home? In the USA or here in Europe?
I grew up in the US state of Virginia, close to Washington DC, and I live with my wife here in Frankfurt am Main. As a result, I consider both countries, the USA and Germany, as home, and both Washington and Frankfurt as my home bases.