Summerville, South Carolina (USA)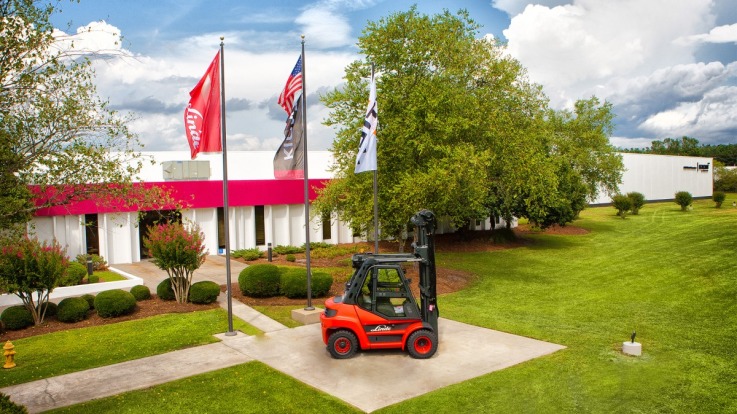 Address
KION North America Corporation
2450 West 5th North Street
29483 Summerville (South Carolina)
USA
Summerville, South Carolina (USA) has been home to the headquarters of KION North America since 2015. The products manufactured here include counterbalance trucks with electric drives or internal combustion engines and warehouse trucks from the KION subsidiary brand Linde Material Handling. There is also an independent development department in Summerville as well as a special track for testing forklifts developed in North America.
In addition, special attention is paid to sustainability at the Summerville site. For example, not only have the production hall and offices been extensively equipped with LED lamps, but much of the energy required for production is generated by the photovoltaic system installed on the roof.
KION North America recently published that it is planning to move production of lithium-ion batteries and of some components like counterbalances that had been built overseas to its Summerville facility - roughly doubling our operations and workforce. We aim to bring production closer to our customers. The expansion is scheduled for completion in 2024.