We are hiring

Ask your future boss

Who we are

Our Stories
Who we are
KION Mobile Automation drives it all.
The KION Group is on its way to becoming the only true global player and market leader in the field of automated and robotised intralogistics solutions and products.
Our teams from KION Mobile Automation, with key locations in the United States, Belgium, Germany, China, Mexico and Australia, work hard every day to deliver a global portfolio of software, hardware, solutions and services that meet our customers' needs from custom solutions and small batch series to automated standard trucks and fully automated mobile vehicles.
KION Mobile Automation is an integral and motivating partner by any means. We are driving worldwide leadership with the trusted and proven performance of our software & solutions, with outstanding services and a reliable commitment to the satisfaction and success of our customers, partners and employees.
Our services
We are all-in-one mobile automation provider.
We are the all in one mobile automation provider that delivers Automated Guides Vehicles (AGV), Automated Mobile Robots (AMR), products and solutions, hardware and software for every conceivable application. Whether stand-alone or fully integrated, whether North America, Europe or Asia, whether small batch or large fleet - KION Mobile Automation drives it all.
Scalability
The rapid growth of e-commerce is one of the drivers of the world economy and our Automated Guided Vehicles (AGV) & Automated Mobile Robots (AMR) business. Global value chains and supply chains require considerable capital expenditure on warehousing and logistics. Automated supply chain solutions are becoming increasingly important since in many sectors efficient intralogistics are now a decisive factor in a company's competitiveness.
We develop and implement products, standardized solutions and processes that can keep pace with this growth. That boost our customers' business instead of slowing it down. That meet all requirements even exceed expectations – today as well as in the future.
Reliability
For us, reliability is not just a matter of trust, but a hard fact. Our products and solutions have been proven and successfully in use for decades. We guarantee not only a smooth changeover without downtimes, but also maximum utilisation in ongoing operations - which is why we contractually guarantee our partners an uptime of 98%. We like to be measured ... and preferably by the success and satisfaction of our customers!
Proof of performance
What we tackle works. Close to 10.000 installed units have covered more than 350 million kilometres and reaching 4 billion moved pallets to date.
And the success story continues: 200 successfully running projects and over 500 newly installed Automated Guides Vehicles (AGVs) in the last year prove that our customers can rightly rely on us.
One secret of our outstanding performance is the combined expertise, experience and efficiency that we are able to achieve with our KION brands Linde Material Handling , STILL and Dematic .
To improve our performance even further and maintain our claim to leadership in the long term, we are constantly on the lookout for the best talents and experienced professionals in the fields of robotics, software and project engineering. So even "the experience company" is constantly learning and getting better every day.
Customer satisfaction
When we come to the question of what customer satisfaction means, the answer is: it depends!
That's why we listen carefully and learn to understand our customers' wishes, needs and goals. Every day anew. Because only then can we develop and implement exactly the products, solutions and processes that in the end really lead to satisfaction on a large and small scale - whether it's reliability, scalability, increased efficiency, increased profits or simply a happy smile.
Our Stories
Driving the future together: Great things always happen when the best in their field come together and work as a team. That's what we believe in - and that's why we are proud and happy to work with such great partners.
See our interesting stories about KION Mobile Automation on the KION Group website - click on the story teasers you see below and enjoy!
Career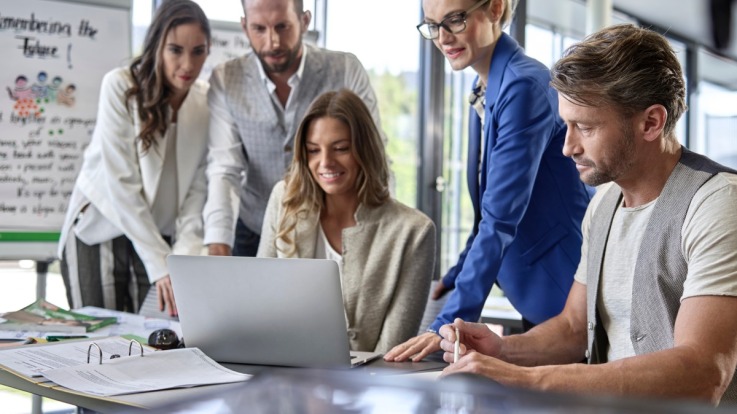 Motivated by designing solutions for customer applications? A role in our Solution Development team might be for you! Work best integrating software and hardware? Join our Mechatronics Engineering team. Are you a natural leader? Enjoy problem solving? You might be a Project Manager! Would you thrive designing motion control loops and job sequencing? Passionate about UX? You could be our next Software Engineer!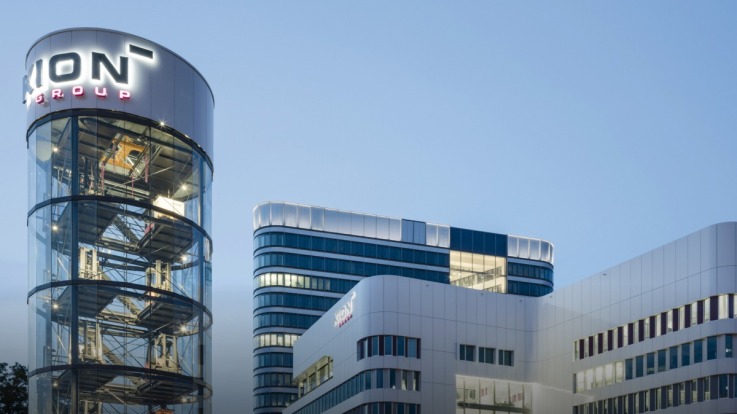 What does a career at KION Mobile Automation offer?
Opportunities for professional growth that match your skills and ambition.
Innovation delivering future technology now.
Collaboration with an international team.
Global customers implementing technology enabled solutions.
Mindset of a start-up with the stability of a large multi-national organization.
The only thing missing is YOU! We are looking for new employees all over the world.
See our job opportunities for KION Mobile Automation.
Ask your future boss
If you want to start a career with us, you probably have a lot of questions. Don't hesitate! Our bosses have already answered many important, difficult, funny, personal questions - and they are looking forward to yours: online or in the personal interview!
Our bosses in interview
Tobias Zierhut is Senior Vice President Mobile Automation at KION Group AG and contributes to the decisive steps of Mobile Automation of tomorrow. With pure passion and technological evolution, his team is always one step ahead in the development and implementation of digital and advanced software and solutions.
Askkiongroup your kiongroupquestion to Tobias
Brian Spradlin is Vice President Global Execution Mobile Automation at KION Group and is responsible for fulfilling the promises made to our customers. His team works to align solutions and processes – from solution development to system and project engineering, project management and onsite installation.
Askkiongroup your kiongroupquestion to Brian
Want to see more questions and answers?
We keep the world moving!
KION Mobile Automation works on solutions that keep the world moving for the following KION companies.
Want to know more about high-performance material flow solutions tailored to individual customer needs? Discover the Linde Material Handling website
Want to know more about a leading supplier of intelligent solutions for intralogistics? Discover the STILL website
Want to know more about intelligent, automated solutions for manufacturing, warehouse and distribution environments? Discover the Dematic website